Role
New Podcast Setup and Search Engine Optimization
Project goal
The client, a musician and music teacher, was starting a songwriting podcast, "Songwriting For Everyone," and needed help getting online and with building an audience. He is now on his 126th episode, at the time he had zero content and zero followers.
Solution 
I set him up on the Buzzsprout service, and then submitted his new podcast to Spotify, Apple Music, Google Music and more. I used a Buzzsprout embed widget to add the Podcast to his official website, on the homepage and on a dedicated podcast page.
For his initial episodes, I did the search engine optimization (SEO) for the episode titles, descriptions, tags, etc. I showed him what I was doing so he could then follow my model for future episodes.
After a few months of posting, he was getting hundreds of downloads per month, and searches for "songwriting" on Spotify showed his podcast in 3rd place overall! That was in 2019.
When COVID hit in 2020, MANY new podcasts entered the space, but even with the competition, years later the podcast is still on page 1 of results, in this screenshot below it's in space #16 on row #3.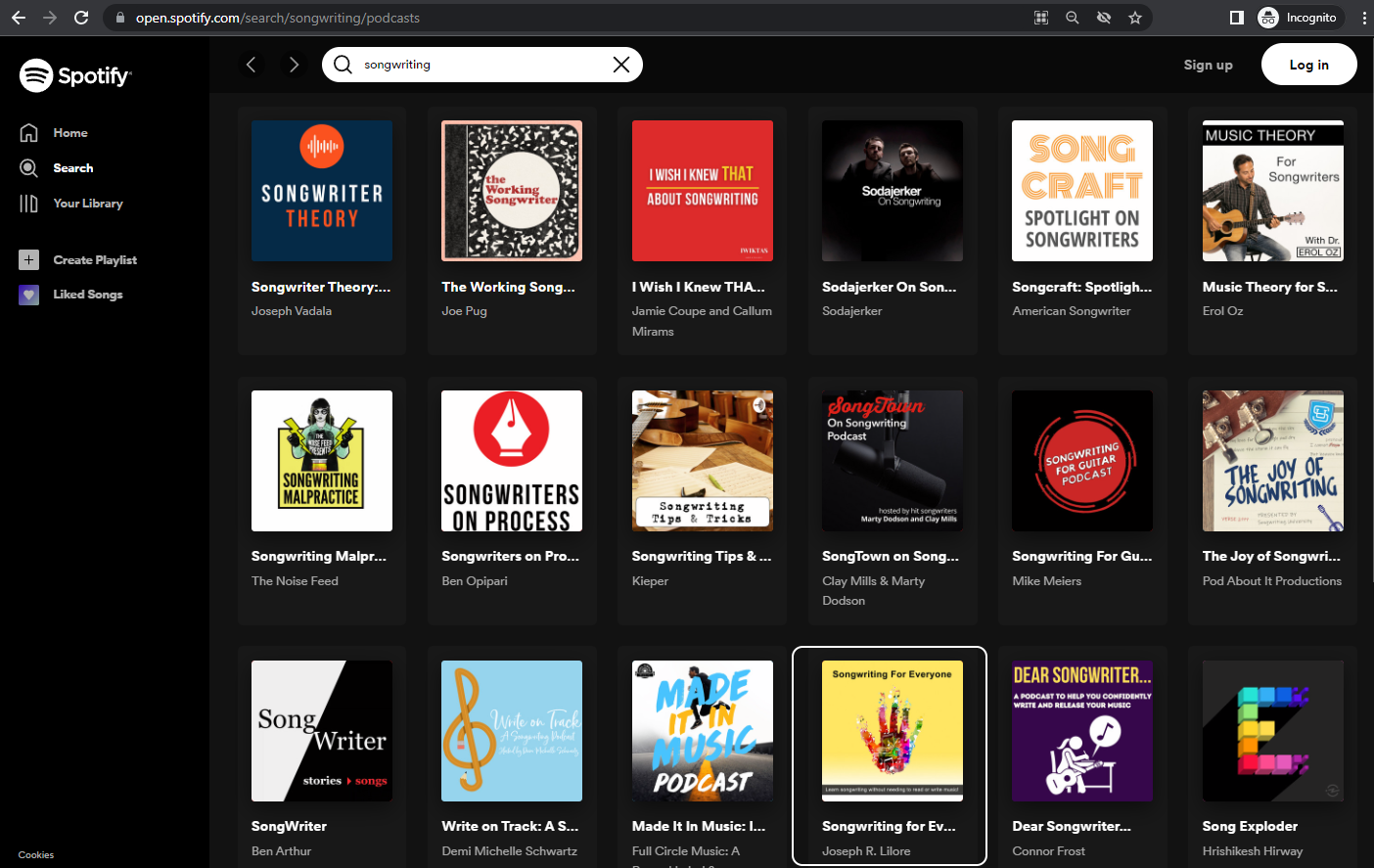 His podcast averages 2,000 to 3,000 downloads a month with no advertising, no marketing spend, just SEO best practices and the regular publishing of quality content! Check him out at https://josephlilore.com/
Need podcast, web site or web marketing help? Contact us with questions or to get started!